In the state of Arizona, same-sex marriage became legal on October 17, 2014. That means that for the first time in Arizona, same-sex couples would be privy to the same family law options that other couples have access to, including:
Divorce and legal separation

Child custody

Spousal support

Division of assets and debt.
This article takes a closer look at same-sex divorce without children in Arizona, same-sex marriage with children in Arizona, and what it looks like to file for same-sex divorce in Arizona.
5 Common Topics of Same Sex Divorce & Family Law in Arizona
Click + to Expand
Just as with any other marriage, it makes sense to begin a same-sex marriage divorce with a legal separation. This is a smart choice for a couple of different reasons, not the least of which is to see if there may be a chance to reconcile the differences between you and your spouse. 
And, because there will be a 60-day waiting period after filing your petition for divorce, using this time to see what it is like to live without each other and stay apart from one another is a smart first step in seeing if this is what you want over the long term.
Aside from legal separation and the initial 60-day waiting period after filing your petition for divorce, there are a little over a dozen other steps you will need to take in the state of Arizona to formally and legally dissolve your marriage when there are no children involved. If you first opt for a legal separation instead of immediately filing for divorce, you leave the possibility of getting back together open, which may be smarter for some couples, especially those that have been together for longer than same-sex marriage has been legal in Arizona or on the federal level. 
And, aside from not having children, your particular divorce case will have its own unique circumstances — all divorce cases do. At the Barreda Law Firm, we're hear to listen to every aspect of your marriage and divorce story to better understand your unique circumstances and help guide you through the same-sex divorce process in Arizona.
This is something you'll have the opportunity to do during your free legal consultation with one of our seasoned same-sex marriage attorneys in Arizona.
Just as with any other marriage in Arizona, with same-sex dissolution of marriage, there does not need to be a party "at fault" for the divorce. The only kind of divorce in Arizona is one where the differences are irreconcilable, and where the marriage is irrevocably broken. As long as your circumstances meet that criteria, and as long as at least one spouse wants to divorce, you may file for legal separation or divorce in the state of Arizona.
The only other way dissolution of marriage breaks down in Arizona is into categories of uncontested and contested divorces.
Uncontested Same-Sex Divorce in Arizona
In an uncontested divorce, the petition for divorce was not met with any disagreement from the spouse who was served, and in these instances, the divorce decree will move forward unencumbered, taking somewhere between 90 and 120 days to complete from beginning to end, including the 60-day waiting period at the beginning. 
Contested Same-Sex Divorce in Arizona
To the contrary, a contested divorce is one in which one spouse files his or her petition for divorce and is met with opposition from the other spouse in the form of a response to the petition. In most cases, these responses have to do with disagreeing on spousal support or how the assets and debts will be divided during the divorce. In marriages without children, these financial matters are the most hotly contested in negotiations, moderations, and when settled at trial in court by a judge.
The court will receive the other spouse's response to the petition for divorce and the proceedings will continue in court from there, or in some cases, through a process called collaborative divorce, which is meant to help make the process more amicable and help both spouses work through the process in a manner that will ensure they both get what they want out of the divorce proceedings.
In both collaborative divorce and negotiation, you will need an Arizona divorce attorney, and while you do not have to have one for mediation, having a Chandler divorce lawyer who understands Arizona family law at your side can be a very smart choice that helps ensure you are treated fairly and have a voice that is hear throughout the process.
Just as with any other divorce in the state of Arizona, a same-sex dissolution of marriage with children may be best served through trying a legal separation first. This will give you the opportunity to see what it is like on a day-to-day basis to live without your spouse, and when there are children involved, it allows you to see what the child rearing process looks and feels like as two single parents working together on things like a schedule, making healthcare and educational choices for your children, and which parent will be in charge of after-school and sports activities to name a few. 
Family Counseling and Couples Therapy During Legal Separation and Divorce for Same-Sex Couples
During a legal separation, it may also do the entire family good to attend counseling — this will help you understand your spouse's viewpoint and will also help prepare you for divorce and single parenting if you end up divorcing in the end. What's more, you will have to have a waiting period of 60 days when you file for divorce anyway — why not make those 60 days a period of effective decision-making on what will most benefit your children? 
Filing Your Same-Sex Dissolution of Marriage Petition to the Court
Once you file your petition for divorce, the 60-day waiting period begins, and this gives you time to feel the process out as you prepare your divorce case with one of our highly experienced Chandler and Gilbert divorce attorneys. We will begin preparing your case during your first no-cost legal consultation, during which one of our same-sex divorce lawyers in Mesa will work to understand the nuances of your case, learn how many children you have together, and what the best way to go about your same-sex divorce in Arizona is. 
Uncontested Same-Sex Divorce With Children in Arizona
After the 60 day waiting period is over, you will know whether or not your spouse filed a response to the petition. In the event they did not, yours will be an uncontested divorce, and that means your spouse agrees to the terms you set forth in your divorce petition. 
Contested Same-Sex Divorce With Children in Arizona
In the event your spouse did file a response to the petition, this means you are in a contested divorce with children in Arizona, and that means you will have to go through some form of mediation or negotiation with your spouse and his or her divorce lawyer in Phoenix to determine how the debt and assets will be split up, who will have custody of the children, who will receive spousal support, and in this case, who will receive child support for any children you share.
Speak to Our Family Law Attorneys Now
Get Immediate Answers to Questions About Child Support Establishment & Modification - We Offer Completely Free Consultations.
Getting Your Same-Sex Dissolution of Marriage With or Without Children Handled Swiftly and with Care
The Barreda Law Firm has handled both contested and uncontested same-sex divorce proceedings both with and without children in the state of Arizona. We know the nuances of the new laws that govern same-sex marriage, and we also understand that these are new laws that are being reviewed and revised with every new same-sex divorce that occurs within the state of Arizona.
Because these laws are so new, and because for many judges, courts, and Arizona family law attorneys this is largely uncharted territory, we want you to know we will work hard to understand your unique details so that we can most effectively argue your case. 
We have handled both negotiation and mediation for same-sex dissolution of marriage in Arizona, and we know how to best represent you in these situations — but we are also fully prepared to aggressively represent you if your case is contested and has to go before a judge.
Get started with your legal separation or divorce today with family law attorneys who have experience with same-sex divorce in Arizona. We'll schedule your completely complimentary, no-cost legal consultation right away so we can hear all about your case. Call us today at (480) 438-8014.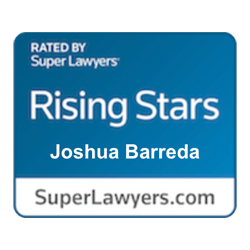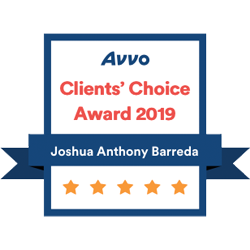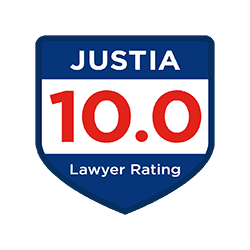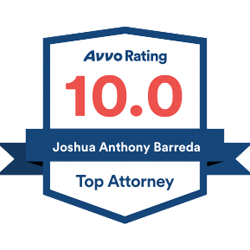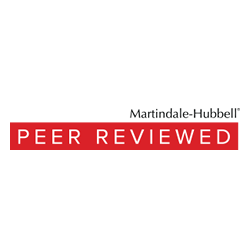 Speak to a Divorce Lawyer Today.
Schedule Your Free Consultation - We Are Open & Available Now