About Arizona Family Law & Divorce Law Firm - Barreda Law
Joshua Barreda - Founder & Attorney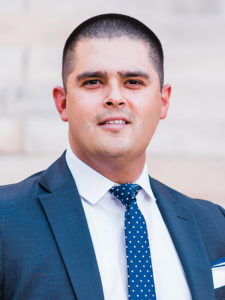 Joshua Barreda is a family and juvenile law attorney practicing in Phoenix, Arizona, and surrounding areas.  He began his legal career as an Assistant Attorney General at the Arizona Attorney General's Office representing the Department of Child Safety in abuse and neglect cases.  In this position, he appeared in several hundred juvenile court hearings, mediations, and trials.  As a result, divorce attorney Joshua Barreda has extensive experience in Juvenile court matters including guardianship, dependency, grandparent's intervention rights, and adoption.
Upon resigning from the Attorney General's Office, he started as an associate attorney with a law firm in downtown Phoenix and thereafter founded Barreda Law, PLLC.  Our practice areas include dissolution of marriage, legal separation, child support, paternity, parenting time, legal decision-making (formerly "custody"), spousal maintenance (formerly "alimony"), modifications and enforcement of existing orders, relocation, orders of protection, injunctions against harassment, DCS cases, dependency, termination of parental rights, guardianships, and adoption.
Here at Barreda Law, we put the client's interest first and we don't stop fighting until the job is complete!
---
Michael Alvarez - Partner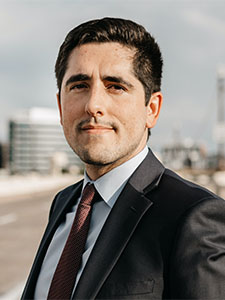 My name is Michael Alvarez, and I look forward to helping you and your family through this difficult time in your lives. First things first, you will get through it and I will be there to help you along the way.
Now a little bit about myself. I am an attorney practicing in the areas of family and juvenile law in Arizona. I represent persons and families in a variety of different legal matters including dissolution of marriage (fancy term for divorce), legal separation, child support, paternity (establishing parental rights), parenting time (where the child/children will live on a day-day or week/week schedule), legal decision-making (which parent gets to make major life decisions for the child, mainly educational and non-emergency medical decisions), spousal maintenance (aka alimony), modifications and enforcement of existing orders, relocation, orders of protection, injunctions against harassment, Department of Child Safety (DCS) cases, dependency, termination of parental rights, guardianship, and adoption.
I'm currently happily stationed at Barreda Law, PLLC, with an amazing team of attorneys and paralegals. Prior to my current position, I worked in one of Arizona's largest family law firms in Downtown Phoenix. In this role, I represented hundreds of Clients in over 9 counties throughout Arizona. Prior to entering private practice, I was an Assistant Attorney General with the Arizona Attorney General's Office, where I represented the Arizona Department of Child Safety (DCS) in dependency, guardianship, severance, and adoption matters. While with that office, I appeared in several hundred court hearings, including trials, evidentiary hearings, and mediations. As a result of these diverse experiences, I have extensive in-court experience as well as settlement and mediation skills.
I look forward to speaking with you soon!
---
Erin Walters - Associate Attorney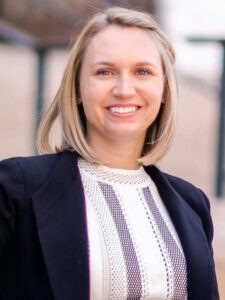 Erin Walters joined the Arizona Bar in 2019 and is an experienced advocate. Erin attended the Washington University School of Law in St. Louis after graduating Cum Laude from the University of Notre Dame. While in law school, Erin served on the board of the Washington University Law Review, acted as the Public Service Chair of the Criminal Law Society, and was named as the Stuart L. Oelbaum Public Service Fellow upon graduation.
Prior to joining Barreda Law, Erin represented indigent clients at the Maricopa County Office of the Public Defender. In her role as a deputy public defender, Erin appeared in court on a daily basis. She advocated for her clients both in and out of the courtroom by successfully negotiating plea agreements with opposing counsel and representing clients in preliminary hearings.
Erin now happily practices family law along with the rest of the amazing team at Barreda Law and is passionate about her clients and believes in fighting for their best interests.
---
Bonnie Platter - Managing Attorney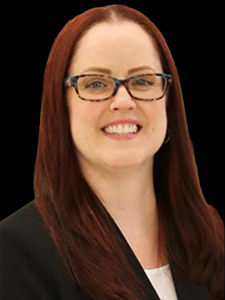 Bonnie attended Arizona State University (ASU) and obtained her Bachelor's degree in Social Work in 1999. While completing her Master's degree in Social Work, also at ASU, Bonnie worked in child welfare settings and in mental health. She completed her Master's in Social Work in 2001 with a Certificate of Specialization in Child Welfare, which was earned by taking subject-specific comprehensive courses like domestic violence, mental health, sexual abuse, and substance abuse. Bonnie began her work in social work with the Department of Child Safety. Bonnie was an ongoing case manager and supervisor, an investigations case manager, and a hotline specialist and supervisor.
Bonnie also volunteered for the nights and weekends team on a regular basis. Bonnie conducted training in the community about DCS and mandated reporting. Bonnie remained with DCS until she began studying for the bar. After the Bar Bonnie worked for Adult Protective Services conducting investigations of allegations of abuse, neglect, or exploitation of vulnerable adults. This continued until Bonnie was admitted to the Arizona Bar in 2013. At that time Bonnie began practicing juvenile law with the Attorney General's Office representing DCS. Bonnie had crossover experience with probate, criminal, mental health, and family law. She also has experience in crossover juvenile delinquency and dependency cases, including the STRENGTH court which focuses on victims of sex trafficking. Bonnie has successfully litigated hundreds of contested hearings and trials. She has been involved in the most complicated and high-profile cases, including those that involve selecting, examining, and cross-examining or impeachment of experts. Bonnie litigated two cases that have become Arizona Supreme Court precedents. Bonnie has also been responsible for training and mentoring other attorneys for several years.
Bonnie has been very highly regarded and respected in child welfare after having worked in it for more than 20 years. Bonnie is known to staunchly advocate for her clients and to defend or assert their rights without fail. She is effective in communicating with clients, opposing counsel, and the courts. Bonnie has an uncanny ability to think outside the box and to think critically to formulate solutions that are reasonable and workable for all involved.
Bonnie has superior knowledge of the workings of DCS policies and procedures and holds them accountable when they fail to act within them. She knows how to access resources and put a client's best case forward, highlighting their important efforts. Bonnie also has extensive knowledge of kinship care issues and the foster licensing process, as Bonnie has been a licensed placement herself. Bonnie never gives less than 110 percent in anything she does and she will do the same for every client she has. On a personal note, Bonnie has two siblings and nine nieces and nephews. In addition, Bonnie is the godmother to 7 children. Bonnie enjoys painting, music, and everything Disney!
---
Patrick J. Waltz - Attorney - Of Counsel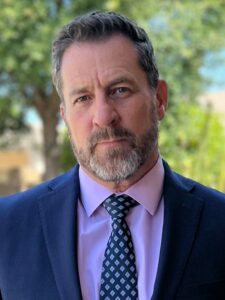 Patrick J. Waltz has been practicing law in Arizona for over 20 years.  Patrick graduated from The John Marshall Law School (now the University of Illinois Chicago) with his Juris Doctorate in 1999 and his LL.M. in 2001.  Patrick has practiced law at some of the most prestigious law firms in Arizona, including Snell & Wilmer and Fennemore Craig, and has more than 23 years of experience representing a variety of clients from Fortune 500 companies to individuals in their family matters.
Patrick left private practice in 2013 for a position as Assistant Attorney General to better serve the families of Arizona.  For the past 10 years, Patrick has been committed to advocating for families in Department of Child Safety cases and also addressing their family law issues.  Patrick has appeared in literally thousands of court hearings involving matters such as dependency, guardianship, termination of parental rights, child custody, paternity, and adoptions and was the attorney of record for several landmark cases that changed the case law in Arizona for the foreseeable future.
Patrick is looking forward to advocating for you and your family.
---
Karen Silva - Managing Paralegal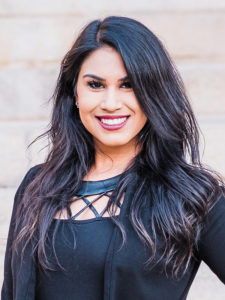 Karen Silva is a family law paralegal employed with Barreda Law, PLLC.  She attended Arizona State University and graduated Magna Cum Laude with a Bachelor of Science in Political Science and Government with a minor in Justice Studies.
Since Karen was a little girl she has always had a passion for law and decided to pursue a career as a paralegal to help navigate individuals through the most difficult and stressful times in their life.
Thankfully, Karen is able to do that with her extensive experience in family law as well as her commitment to each individual client and their matter.
---
Mariela Jaramillo - Paralegal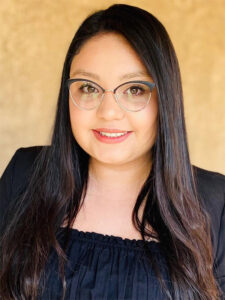 Mariela Jaramillo is a family law Paralegal with Barreda Law, PLLC.  She graduated Magna Cum Laude from the University of Arizona with a Bachelor of Science in Public Policy, a minor in Spanish, and a Master's in Public Administration with an emphasis in health and human services.
Mariela's professional background includes a Clerk position with the Santa Cruz County Justice of the Peace Precinct #1, an internship with the Pima County Legal Defender's Office, a Research Assistant position with the University of Arizona's Conflict of Interest Department, a Management Analyst position with the U.S. Department of Health and Human Services' Federal Office of Rural Health Policy, a Law Clerkship with the Arizona Attorney General's Office, a Legal Assistant position with a private family law firm and an Executive Assistant position with the Arizona Department of Economic Securities' Division of Developmental Disabilities' Corporate Compliance Unit.
Mariela's comprehensive legal background, passion for law and human services as well as extensive legal research and writing experience provide her with the expertise to best assist our clients, their families, and amazing attorneys through all family law matters.
---
Leticia Ruiz - Paralegal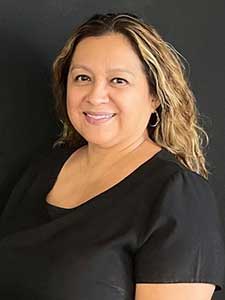 Leticia Ruiz is a family law paralegal with Barreda Law, PLLC.  Her professional background began in Chicago, Illinois, where she worked as a legal assistant at a private boutique intellectual property law firm before she moved to Arizona. With her passion for the law field, she earned her Associates Degree in Paralegal Studies. She began working as a Legal Secretary for the Office of the Attorney General in the Child and Family Protective Services Section. She worked her way up to Lead Paralegal, where her passion for helping families started.
She is now happily employed with Barreda Law, PLLC, where she brings her intensity and passion for helping our clients fight until their goals are achieved.
---
Loni Zumwalt - Paralegal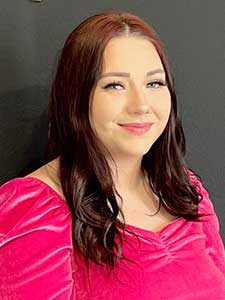 Bio Coming Soon
---
Marqesha Graham - Administrative Director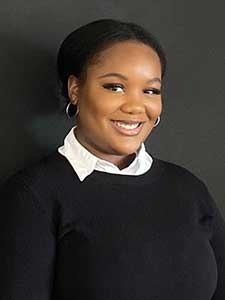 Marqesha currently serves as the Administrative Director at Family Law Firm, Barreda Law, located in Gilbert, Arizona. She is an enthusiastic, intelligent, and highly reliable facilitator who genuinely cares about results.  She began her legal journey with another private family law firm in downtown Phoenix and has since earned a reputation of being a fast learner who continues to seek and share training opportunities to enhance the firm's continuity.
Marqesha is a proud graduate of the University of Arizona, where she Double Majored in Environmental Studies and Retail and Consumer Sciences. As a self-proclaimed military brat, she embodies a strong work ethic and student mentality that compliments her dedication to clients. She confidently takes initiative by being willing and able to complete any task. Above all else, Marqesha uses integrity and self-motivation to always do what is right for clients and prioritize their needs.
---
Why Choose Barreda Law for Family Law & Divorce
Free Initial Consultation
Conveniently Located in the East Valley
Absolute Dedication
Appointment Flexibility
Speak Directly with an Attorney for All Questions
Constant Communication
Speak Now to Our Family Law Attorneys
Get Immediate Answers to Questions About All Arizona Family Law Matters - We Offer Completely Free Consultations.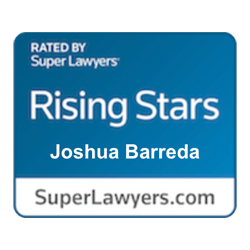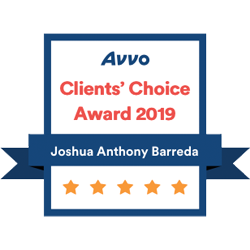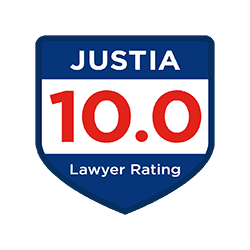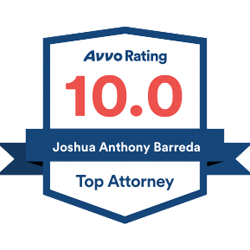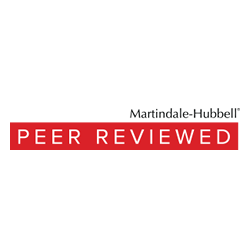 Schedule Free Consultation
We Are Open & Available Now