If you are wanting to get a divorce in the state of Arizona without any children or other dependents involved, in most cases, the main aspects of the divorce have to do with the division of assets, the division of any debt(s) you may hold together, and finally, you will need to figure out spousal support, if it is deemed appropriate to do so based on the circumstances of your divorce.
This article explains the different meanings and processes of a divorce that doesn't involve children.
Common Topics of Divorce without Children
Click + to Expand
In any dissolution of marriage case in the state of Arizona, ideally, you want an outcome that is agreeable to both spouses involved. That means you may have to give more in one area to get more in another area.
The way these negotiations will take place largely depend on how you and your soon-to-be-ex-spouse decide you want to handle things: either by negotiation, through mediation, or through a newer method geared at an amicable separation called collaborative divorce.
In any of these three methods, it is important to understand that there will not be a judge or arbiter present as you go through each line item of what you currently share or wish to separate.
Additionally, only in mediation will there be a fair and balanced third-party who is there to help ensure that all divorce proceedings are equitable and create a just outcome for both spouses involved in the dissolution of marriage. This person is called a mediator.
Lastly, it is important to know that in a collaborative divorce, any and all items agreed to will ultimately be reviewed by an Arizona state judge, who will take the case under advisement of the attorneys on both sides of the divorce, review all agreed separations of assets and debts, as well as any spousal support agreed to, and then s/he will make a ruling.
These are the only three ways a divorce can be settled outside of a courtroom, but in any of these three scenarios — or in a courtroom — having legal representation is important to ensure that you are fairly represented to the state of Arizona.
If you are an Arizona resident and going through a divorce, spousal support is likely the most important consideration, whether you are a same-sex or heterosexual married couple. Spousal support includes how assets and debts will be divided, but it also includes the discussion and decision about what, if any, monetary support one spouse will give to the other based on what the judge in your case decides.
What is Spousal Support Considered in the State of Arizona?
Spousal support, sometimes referred to as alimony, is given to one spouse as a means of helping that person maintain stability after the divorce has been finalized, and the amount of support given is supposed to be fair based on what both spouses earn or otherwise have contributed to the marriage over the months and years.
In Arizona, spousal support can also be seen as a means to ensure that both spouses maintain the same lifestyle that both have become accustomed to — but in some cases, the courts may not make a judgement that both spouses feel is fair. If you have a lot of assets or a lot of debt or both, it is imperative that you have legal representation that will work hard to obtain a fair spousal support judgement, regardless of which side of the equation you are on.
The Barreda Law Firm will fight to ensure you get what's fair in your fight for spousal support by researching the particulars of your finances. determining which assets will fairly go to whom, and by helping you establish how much of your mutual debt is actually yours. We will help you make an accurate disclosure of your complete financial standing and work with your ex-spouse's attorney to come up with a reasonable and fair spousal support settlement.
Speak to Our Family Law Attorneys Now
Get Immediate Answers to Questions About Divorce Not Involving Children - We Offer Completely Free Consultations.
A Divorce Lawyer Who Understands What You're Going Through
The Barreda Law Firm is highly experienced in Arizona dissolution of marriage law, and all of our Arizona divorce lawyers understand every letter of Arizona divorce law. We understand exactly what it takes to ensure you get what you want and what you need in a divorce, and we also help to lighten the emotional and intellectual burden placed on spouses during divorce proceedings.
If you have any concerns about what you will or will not get through your divorce proceedings, we are here to help, and give you every assurance you will have a winning team when you hire Barreda Law Firm to handle your Arizona dissolution of marriage.
Schedule a free one on one consultation with a local divorce attorney from Barreda Law. We will discuss your entire case from top to bottom and put together the most favorable outcome. Call us today at (480) 438-8014.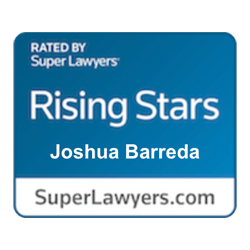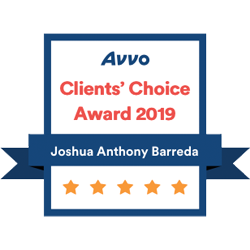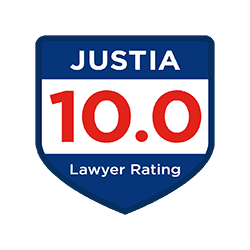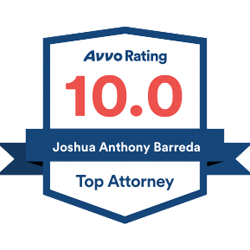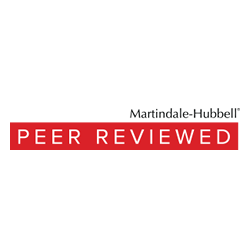 Speak to a Divorce Lawyer Today.
Schedule Your Free Consultation - We Are Open & Available Now