In the state of Arizona, dissolution of marriage, or more commonly known as divorce with children, is different than divorce not involving children because other factors are in place that have to be figured out by the courts, the lawyers involved, and of course, both spouses involved in the divorce.
So, in addition to things like division of property and assets, and the division of debt, and spousal support, you and your Arizona based divorce attorney will also need to figure out — along with your soon-to-be-ex-spouse and their attorney who will get the child or children when — who will pay child support to who, and who will be the primary decision maker for the child's care and wellbeing.
Common Topics of Divorce with Children
Click + to Expand
These often-difficult decisions take time to make, and in order to ensure that you get the outcome that's best for you and your child or children, you need an experienced Chandler or Gilbert divorce attorney on your side. Let's now discuss some of the details of the different factors that will make a difference in your particular dissolution of marriage with children case.
Not All Divorce Cases in AZ Have to Go to Court: Understanding Your Options
In Arizona, you have options outside of the courtroom that may behoove both you and your spouse when it comes to deciding what's best for the children. The three general methods for dissolving a marriage in Arizona involve negotiation, mediation, and one method that is new to Arizona, in which spouses work more closely for their mutual benefit and that of the children; this is called collaborative divorce. Let's take a closer look at these different methodologies for a Mesa, Gilbert, or Chandler divorce and what they mean to you.
In the process of negotiation for dissolution of marriage in Arizona, both parties involved will work through every aspect of every dispute on the table until every single one of them is resolved.
It takes time and patience, but this less formal setting can be easier and more comfortable for both sides, as it is typically less contentious and often easier to ensure that both sides are fairly heard, because both sides have legal representation.
You can negotiate your divorce without hiring an attorney, but it is usually best to have an Arizona divorce lawyer for both sides during a negotiation, so that both sides have someone on their side who understands the letter of Arizona divorce law and any recent changes to any Arizona Revised Statutes. Many issues can arise during a divorce that require the experience of a divorce attorney.
Unlike negotiation, when you decide to resolve your divorce through mediation in Arizona, there will be a fair and balanced third-party present to help ensure all decisions being made are just and equitable not just for each spouse, but for the children involved in the marriage as well.
It's important to understand that a mediator is not a judge, and therefore cannot make any rulings on the divorce case at hand. Their job is not to arbitrate, but rather to help resolve any legal disputes that are holding up the process of the dissolution of marriage in each unique case.
In the end, it's important to have a Gilbert divorce attorney present for both sides during mediation, as it helps to ensure that both sides are treated equitably by the mediator, and that the process in general is fair, balanced, and is moving along in accordance with Arizona divorce law.
You must have a Queen Creek, Gilbert, Chandler or Mesa divorce attorney present if you opt to go the route of collaborative divorce, but don't let that make you think this is a more expensive process. The idea with collaborative divorce is actually to ensure that the divorce never goes to court, and both spouses and their attorneys sign paperwork to this effect before the process begins.
This means that at no point will there be any type of mediator, arbitrator, or judge present during the proceedings of your divorce, and that can be a very good thing for both parties, as it tends to move the proceedings along while also ensuring that both sides are getting what they want in terms of assets, spousal support, and ultimately, also child support and other decisions about how and where the children will reside and who will be the parent in charge of their wellbeing, where they attend school, which doctor(s) they will see, and much more depending on the nuances of your case.
Regardless of which method of divorce in Arizona you choose, the Barreda Law Firm will be at your side to assure your success during the divorce proceedings, and to augment your voice so that you are heard by the other side and also by the judge or mediator if you choose to go to court or go to mediation.
Speak to Our Family Law Attorneys Now
Get Immediate Answers to Questions About Divorce Involving Children - We Offer Completely Free Consultations.
Starting a Divorce in Arizona by Searching "Divorce Attorney Near Me"
The compassionate divorce attorneys at Barreda Law Firm offers completely free legal consultations for divorce with children all over Arizona, but with their main focus on the East Valley cities. If you are searching for a "divorce attorney near me" in Chandler, Gilbert, Mesa, San Tan Valley or Queen Creek, we are happy to schedule a One on One free case review.
We also offer consultations completely by phone as well. To learn more and get started with your future, give us a call at (480) 438-8014 today.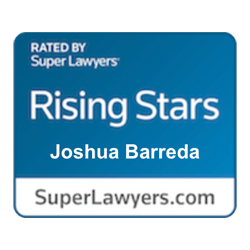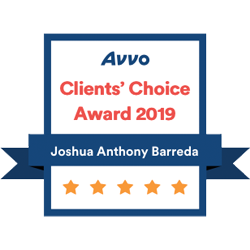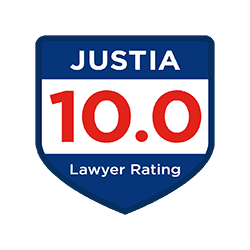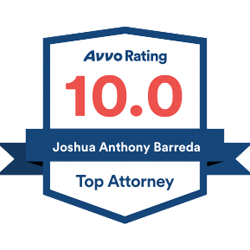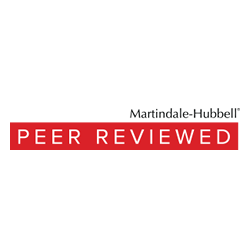 Speak to a Divorce Lawyer Today.
Schedule Your Free Consultation - We Are Open & Available Now