When you begin the process of getting divorced in Arizona, you will come to learn that most of the contention is around two things: child custody and financial matters. Here, we will discuss the latter, to give you better insight into the division of property and debt process during your divorce.
Typically, the longer the marriage, the more property and debt there will be to divide, and most lengthy marriages that also involve children will come to the negotiation or mediation table with more assets and debts to divide during the divorce proceedings.
Division of assets, property and debt can be a lengthy and complicated process and having an Arizona divorce attorney who understands Arizona division of property law is critical to your success during such negotiations. The Barreda Law Firm is proud to have on its team just such lawyers who know Arizona division of assets law very well, which will best ensure that you get what's equitable and fair when the time comes to negotiate the financial terms of your divorce.
3 Common Topics of Division of Assets and Community Property
Click + to Expand
According to Arizona Revised Statute (ARS) 25-211, any and all property that was acquired during the course of a marriage will be considered community property owned by both spouses.
This critical definition helps to explain how a married couple's property will be viewed by the family law court in Arizona, and it explains how community property will be divided once a divorce is underway. In other words, it matters not which spouse bought which items or rang up which debt — Arizona courts view all property as one list that will be divided right down the middle, fifty-fifty, and each spouse has a fifty-fifty ownership of each item they list as an asset and each item they list as a debt.
During your Arizona divorce, your jointly owned property will be split as equitably as possible between both spouses, and this list will go well beyond just real estate property and motor vehicles. Some of the other items that can be hotly contested during a divorce may also include:
Land (or any other real estate without buildings on it)
Boats and other watercrafts
Motorcycles and other motorized vehicles (in addition to cars)
Recreational vehicles (RVs)
Retirement accounts such as Roth IRAs and 401(k) accounts
Taxable investment accounts in either or both names
Dividends from any account type
Savings accounts
Any and all income, wages, or other types of earnings
Bonuses (other additional income)
Commissions (another form of income)
Artwork such as paintings and sculptures
Jewelry
Appliances
Furniture
Equipment
Any other personal property
When you file your petition for divorce in Arizona, your spouse has the ability to file a response to this petition that can include a rebuttal to how you suggest the assets and debts acquired throughout the course of the marriage be divided. Once the petition for divorce and the rebuttal response from the other spouse have been filed with the court, the negotiation, mediation, or collaborative divorce process can begin. That means that you and your Chandler or Gilbert divorce attorney will sit with your spouse and their Phoenix divorce lawyer to work out who will receive which assets, and who will be assigned which debt.
And, while it you're not legally required to have an attorney during the mediation process, having one at your side will ensure that your voice is heard at the table, and that gives you a much greater chance of getting the property that matters most to you. Otherwise, if you are settling matters of property and debt division through negotiation or collaborative divorce, or if your contested divorce goes to trial, you must have an Arizona divorce attorney.
The Barreda Law Firm will work hard to keep your case from having to go to court, as this can be a much lengthier and far more contentious scenario for you. But, if there is no other way to work out the differences between you and your spouse, we will represent you aggressively in court to ensure that the division of property is done fairly and with your best interest in mind.
As a general rule, any assets you came into the marriage with will be considered your personal property and will not be lumped in with the rest of the community property outlined in your divorce, and therefore not subject to division. With that said, it's important to note that personal property may have become community property during the divorce, and in these cases, proving it is yours and yours alone can be difficult without the right representation.
For this reason, it is best to keep any property you wish to always own alone under your name only, but if this is not the case, the right Chandler divorce attorney can prove the property began as yours and was held for a period longer than the marriage by you alone, giving you the best chances of maintaining ownership after the divorce is concluded.
Because people in general and couples today tend to be more transient than ever before, and because it is not uncommon for Arizona families to own property out-of-state due to this transient nature, Arizona family courts may work to obtain such property under something called in personam jurisdiction. In this scenario, the courts will have control over the assets and can make a judgement as to which spouse should have ownership of the property.
What's more, the Arizona family court may also decide it is best for both spouses to dispose of or sell the out-of-state property, and in these scenarios, any earnings based on the sale of such property will likely be divided fifty-fifty, just like all other assets.
But, if you feel this is an unfair way to settle property you own outside of the state of Arizona, the Barreda Law Firm can work with you, your spouse's attorney, and the Arizona family law court to work out the deal that's most favorable to you.
Speak to Our Family Law Attorneys Now
Get Immediate Answers to Questions About Division of Assets & Community Property - We Offer Completely Free Consultations.
Questions About How Your Assets and Debts Will Be Divided?
The Barreda Law Firm is happy to help! Let us answer any questions you may have about the division of your assets and debt in — or even outside of — Arizona.
We'll begin with a completely free legal consultation where we will hear from you all about the unique circumstances of your divorce, and we will then provide you with guidance about how we would proceed in your case.
Let's work together to build the best case for the division of your assets and debts. Get started today by dialing (480) 438-8014.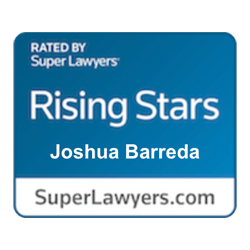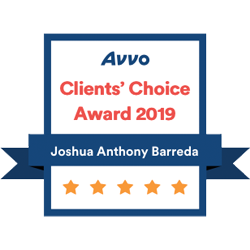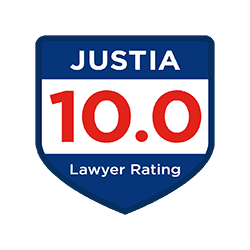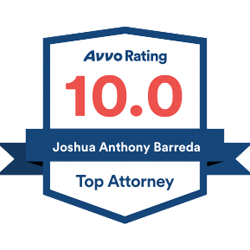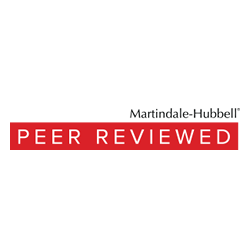 Speak to a Divorce Lawyer Today.
Schedule Your Free Consultation - We Are Open & Available Now