Arizona Revised Statutes 25-320 and Section 25-500 through 25-685 discuss child support law in the state of Arizona, which explains that child support can be ordered in any action for divorce or separation in Arizona, or it can act as support between unwed parents. What's more, these statutes also mandated the Arizona Supreme Court Guidelines for child support calculation anywhere in the state where a divorce with children has occurred, or where an unwed parent must pay to support a child that is lawfully theirs. 
However, it's important to understand that child support does not precisely or exclusively define all of the expenses paid for a child, and is not designed to include things like the cost of education, gifted child programs, or even health insurance for that child.
Continue reading to learn more about child support laws in Arizona.
3 Common Topics of Child Support in Arizona
Click + to Expand
Pursuant to Arizona Revised Statute Section 25-504, an Arizona court may issue a wage assignment or garnish the wages of a parent who has not paid child support in a timely fashion, and states that non-payment of child support in Arizona is a class 6 felony punishable by law. 
And finally, according to Arizona Revised Statute 25-516, a parent who is owed more than two months of child support payments may legally obtain a lien against any property owned by the delinquent parent, and that lien may be secured through the filing of a lien notice through the county records office anywhere in the state of Arizona. 
Because Arizona Revised Statutes tell us that every parent has a "legal obligation to provide financial support for his or her own children," it is easy to understand how some parents — especially those who are unemployed or those who are self-employed — may find it difficult to keep up with child support payments, and may fall behind when out of work or when there is not enough work. 
If you are an unwed mother seeking any form of child support from the child's father, you will first have to establish that the child, or children, in question are legally the child(ren) of the person from whom you are seeking child support — that's because the state of Arizona cannot issue a child support order against that child's parent unless and until paternity has been established by law. 
And, the establishment of paternity must occur prior to any court proceedings that would determine child custody or child support when the parent of the children in question are not married and have never been married. In these instances, where child support is in question, paternity can be established by way of a voluntary acknowledgement, or by the family court of Arizona finding that the unwed father is, in fact the biological father by administering a paternity test, which establishes through DNA evidence that he is the child's father.
Get the Modifications You Need in Spousal and Child Support to Keep from Being Charged with Contempt 
It is most often the case that ex-spouses unable to keep up to date with child support payments will find themselves to be in contempt for nonpayment of spousal or child support, so it makes the most sense to see if you can get the judge in your case to make modifications to these payments to ensure that you are not found in contempt in the first place.
At the Barreda Law Firm, we will help put together a support modification based on any changes in your particular case, such as:
The spouse who is receiving the support is now living with a new person 

The spouse receiving the support is now able to go back to work 

The spouse paying the support is no longer working or is no longer able to work 

The spouse who is paying the support has become ill or has become disabled 

The spouse paying the support has experienced a natural disaster or another type of emergency situation
To effectively plead your reasoning for support modifications, it is important to have a child support lawyer to build a solid case and represent you to the courts.
Speak to Our Family Law Attorneys Now
Get Immediate Answers to Questions About Child Support Establishment & Modification - We Offer Completely Free Consultations.
Need Help with Child Support? Give Barreda Law Firm a Call — We Can Help.
If you need legal help to seek the modification of child support, or to have a lien lifted due to non-payment of child support, Barreda Law is here to help.
Likewise, if you have tried to get the other parent of your child or children to pay child support and have thus far been unsuccessful, the Barreda Law Firm is here to help get your case in front of a judge right away.
Call today for your completely free legal consultation to get the help you need for child support anywhere in the Greater Phoenix Metropolitan Area. Call us today at (480) 438-8014.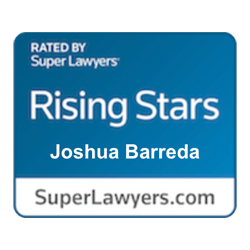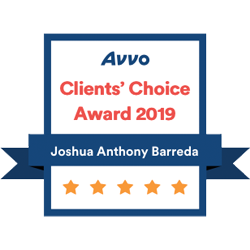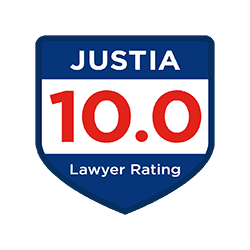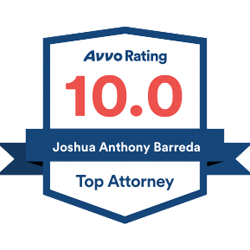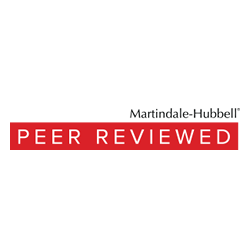 Speak to a Divorce Lawyer Today.
Schedule Your Free Consultation - We Are Open & Available Now