Some of our Real Barreda Law Client Reviews
"I Most Definitely Recommend Him, Hands Down!"
Name: Beatrice (Avvo Review)
Rating: 5.0 ⭐⭐⭐⭐⭐
Review: Joshua was the only attorney willing to fight for my case and actually sincerely cared about my case. He helped me get my kids back regardless of the obstacles faced ahead of us. With me being military and the father of my kids being civilian it was a tough case for me to win but Joshua plays hard ball and knows exactly what he is doing. He killed it in court and I am extremely happy with the results. I have Joshua to thank for helping me through a tough case and although it wasn't easy Joshua was never willing to give in or get me anything less than what I deserved.
"If you have a tough divorce case do not hesitate!"
Name: Michelle (Google Review)
Rating: 5.0 ⭐⭐⭐⭐⭐
Review: I hired Joshua Barreda after an absolute failure of representation from a previous attorney who will remain nameless. Joshua was diligent in his representation in all aspects of the case from mediation to final trial. He was extremely reasonable to the opposing side up until the day of trial. Trial day was amazing and we left the courtroom with the feeling of relief.
"Barreda Law is Amazing!"
Name: Leah M. (Yelp Review)
Rating: 5.0 ⭐⭐⭐⭐⭐
Review: Barreda Law is amazing! They helped me so much though my troublesome divorce. They were so helpful, understanding, compassionate and knowledgeable. I had so many questions and Karen was right there to answer them all. Josh is an absolute bulldog in the courthouse! Don't hesitate and hire them!
"Josh and Karen are my Heroes!"
Name: Adrienne (Avvo Review)
Rating: 5.0 ⭐⭐⭐⭐⭐
Review: I was at the beginning of what I knew would be a long and nasty custody battle. Josh Barreda and his paralegal Karen were on my case and I felt like I hit the jackpot. I was blown away in court at how prepared Josh was, and his willingness to fight for me. Their hard work has meant the world to me and because of them, my daughter and I can live a happy and peaceful life. I cannot thank them enough, they are literally my heroes!
"Surpassed My (High) Expectations"
Name: Matthew (Avvo Review)
Rating: 5.0 ⭐⭐⭐⭐⭐
Review: While I would prefer to not go into specifics about my situation , I can say Josh was the consummate professional the entire time we worked together. Josh made me feel supremely confident throughout the process and exceeded my expectations.
"Josh was such an amazing attorney"
Name: Robin (Avvo Review)
Rating: 5.0 ⭐⭐⭐⭐⭐
Review: He was very concerned for my wellbeing and helped me so much with everything. I am so very grateful to his professionalism but also for the fact that he had a heart and truly cared about what was going on in my life.
"You won't be disappointed!"
Name: Amanda (Avvo Review)
Rating: 5.0 ⭐⭐⭐⭐⭐
Review: If you want someone who will listen to you, take into account every aspect of your life and your personal view on your matter, will work with you even through financial hard times and won't nickel and dime you and won't swindle you, who is an absolute bulldog in the court room and extremely professional as well as being personable at the same time then you won't be disappointed with Josh and his team.
"Excellent, caring, compassionate, confident, efficient, talented lawyer!! Loved working with him every step of the way!"
Name: Megan (Avvo Review)
Rating: 5.0 ⭐⭐⭐⭐⭐
Review: I am so thankful and VERY bless to have met Mr. Joshua A. Barreda! I called in the day after I was served with notice to appear with a 2 week notice and they got me in for a free consult that day. They took the time to get to know my case along with my personality. I can not say enough about Joshua however, I felt like he was more than just my lawyer, he became a friend. Joshua cared about my case on a level I didn't think was possible, when I would call in upset or crying over documents he was already waiting! He took the time to get to know ME to the point that he knew before he sent me the Respondents papers he knew to make sure he was available if I called (which I always did!). It never seemed to matter how many times I needed to call or email Mr. Barreda ALWAYS responded quickly with all the answers or reassurance I needed.
He is confident but also realistic and never gives you false hope, he never mislead me. He was always professional and efficient, especially in trial! I appreciated him more than I think he truly knows. I loved being a client because of him. I will close with this, I am not your "typical" woman, I don't dress fancy, I walked into their very beautiful office, feeling very intimidated myself, with my worn out cowboy boots, jeans and grunt style t-shirts, but I NEVER felt judged or less important than someone who may walk in with a $3,000 suit. They are so friendly, kind, caring and attentive making it always a comfortable experience.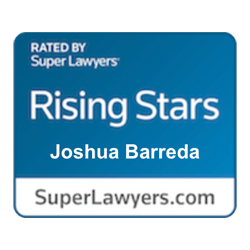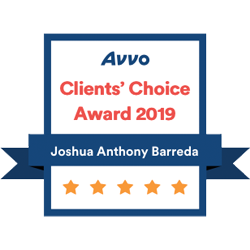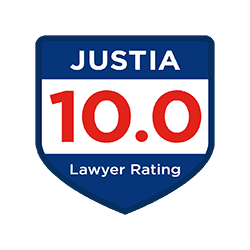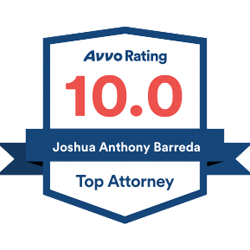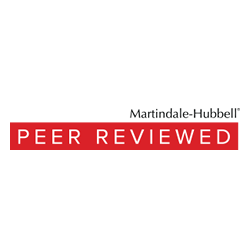 Schedule Free Consultation
We Are Open & Available Now